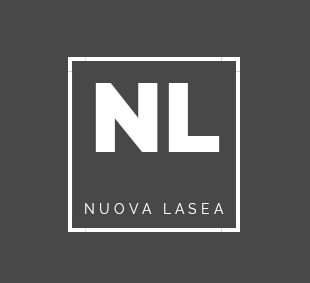 Lasea SNC – Production of sulphonated products and similar - was founded in the 50s in Via Folli in Milan and later moved to the production unit of Pessano con Bornago where it's located its operational headquarter.
In 1975 new owners took over, and the company changed its name to Nuova Lasea. A constant and continuous growth over time was accompanied by the identification of the company's core business: from a generic production of surfactants, industrial detergents, solubilizers, waxes and similar products, the company has gradually moved towards the production of sulfonates. In the eighties the company came into contact with the TKT group and specifically with Tecnovo Srl, with whom it established a profitable business partnership.
By the collaboration between Nuova Lasea and Tecnovo R&D activities, new formulations were marketed, highly appreciated by the markets. The partnership between the two companies have been intensifying more and more in the following decades.
The company operates fundamentally in a niche sector, so that the sulfonates of oils and fatty acids, in which the operative technique requires, beyond an adequate plant engineering, a continuous evaluation of the production cycle and therefore a high degree of experience and competence.
Nuova Lasea products are all registered in REACH, characterized by high biodegradability and used in various sectors according to their particular characteristics: tanning, textile, metallurgy, coated paper, water colours, inks, resins and detergents industries. We don't believe in easy successes but in a daily commitment: PER ASPERA AD ASTRA.
PRODUCTS
CASTOR OIL SULPHATE (turkey red oil)
CASTOR OIL SULPHATE, RESULTING FROM THE CASTOR OIL SULFATION, IS SUPPLIED IN VARIOUS CONCENTRATIONS AND IT'S VERY PURE AND STABLE OVER TIME BENEFITS OF NUOVA LASEA CASTOR OIL SULPHATE:
HIGH QUALITY PRODUCT: EXTRACTED EXCLUSIVELY FROM THE "FIRST PRESS" CASTOR OIL AND ACIDITY BELOW 1%
IT CAN BE CUSTOMIZED ACCORDING TO CUSTOMER REQUIREMENTS IN TERMS OF PH, CONCENTRATION AND NEUTRALIZATION
COMPLIANCE WITH REACH REGULATION
EXCELLENT QUALITY / PRICE RATIO
FAST DELIVERIES IN 1 WEEK MAXIMUM
DIRECT SALES WITHOUT ANY INTERMEDIATION
CUSTOMIZED DRUMS ACCORDING CUSTOMER NEEDS (100/120/200/1000/12.000 kg.)
MARKET:
FABRIC AND LEATHER SECTOR
APPLICATION:
USED IN THE FORMULATIONS OF PRODUCTS FOR FATTENING AND COLORING OF LEATHER AND FABRICS
MARKET:
PAINTING SECTOR
APPLICATION:
USED IN FORMULATIONS OF WATER-BASED PAINTS
MARKET:
CLEANING OF HARD SURFACES, FOR INDUSTRIAL / PROFESSIONAL USE
APPLICATION:
CLEANING PRODUCTS FOR INDUSTRIAL DETERGENTS AND DISINFECTANTS FOR FLOORS, WORKTOPS, MACHINERY, VARIOUS EQUIPMENT, HYDRO CLEANERS
MARKET:
VARIOUS USES, MANUAL WASHING
APPLICATION:
ANIONIC FOAMS PRODUCTS FOR VARIOUS APPLICATIONS; MANUAL WASHING OF CARS, DISHES, DETERGENT FOR HANDS