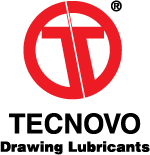 Tecnovo has been producing lubricants and auxiliary chemicals for wire drawing and processing since 1945.

Tecnovo provides full and prompt technical assistance, starting with the selection of the most suitable products and thorough testing on the customer's plant by its own specialist personnel.

Tecnovo technicians work in close cooperation with Koner ones. Joint trials with dies and lubricants mean high performances and synergies achieved according different conditions.