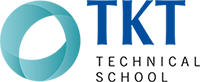 Taking advantage of the long experience of our companies in every sector concerning wire drawing, the Tkt Technical School organizes trainings, laboratory tests and wire drawing trials to optimize the production processes and to solve the technical problems of the customers, and it deals with the research and development of new technological solutions.
To achieve such ambitious and pioneering targets, "Tkt Technical School" is cooperating with prestigious Italian Universities, with which Tkt Group has been collaborating for many years, and recognized world-wide experts in drawing and related sectors.
DON'T MISS THE OPPORTUNITY TO CHECK TKT TECHNICAL DOCUMENTATION IN THE BELOW WEBSITE RESERVED AREA!